Our Shared Future: Reckoning with Our Racial Past
The Smithsonian brings multidisciplinary scholarly strength to provide evidence-based, historical context to explain our present moments. Through our convening power, we bring various cultural institutions and communities of people together for conversations that spark positive social change and help build a more equitable shared future.
The inaugural National Conversation explores how events during the last two years have impacted and shaped the ongoing legacy of race and racism in the United States.
December 1 from 7–8:30 p.m.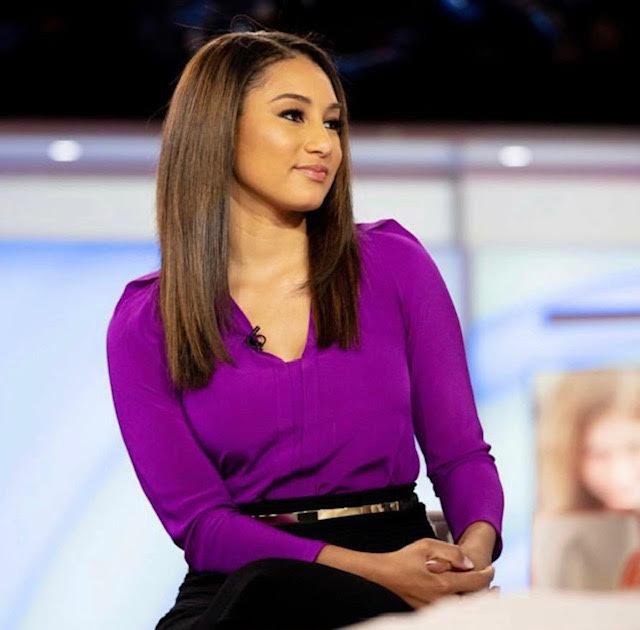 The Moderator
Morgan Radford
Morgan Radford is an anchor for NBC News NOW, NBC News' 24/7 streaming news network, and a correspondent across NBC News. She is also a co-host of NBC News Daily on NBC News NOW and NBC. Radford's reporting appears across TODAY, NBC Nightly News with Lester Holt, and MSNBC. She is based in New York City. 
Since joining NBC News in 2015, Radford has covered the country's biggest stories including the 2016 and 2020 presidential elections, the disproportionate impact of COVID-19 on low-income communities, and America's racial reckoning following the 2020 shooting death of George Floyd. Her coverage of the immigration debate over the U.S. southern border was part of the MSNBC "Border Special" nominated for a 2020 "News Discussion and Analysis" Emmy Award. Radford also won the 2021 Gracie Award for National TV News On-Air Talent. 
Prior to joining NBC News, Radford was an anchor for Al Jazeera America and previously worked for ABC News.
Originally from Greensboro, NC, she received her bachelor's degree from Harvard University, a master's degree from Columbia's Graduate School of Journalism, and a Fulbright Fellowship from the United States State Department, where she spent one year teaching in Durban, South Africa. Radford is fluent in Spanish and was certified by the French Chamber of Commerce for business proficiency in French. She currently serves on the Columbia Graduate School of Journalism's Board of Visitors (J'10).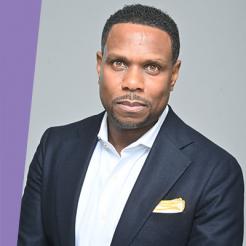 Nolan Williams Jr. and the NEWorks Voices of America 
The NEWorks Voices of America [NVoA] is a collective of community vocalists assembled by NEWorks Productions since 2009 to perform for major national events. Under the music direction of Nolan Williams Jr.—American composer/lyricist, artistic producer, and cultural curator—standout NVoA performances include: the East Coast premiere of Damien Geter's An African American Requiem (The Kennedy Center, 2022); the Washington, D.C., leg of the Andrea Bocelli World Tour (Capital One Arena, 2021, 2019, 2017, 2015); the Havana Lyceum Orchestra's U.S. premiere of Mozart's opera, The Clemency of Titus (The Kennedy Center, 2020); and the nationally-televised 2019 Library of Congress Gershwin Prize, performing with Patti LaBelle.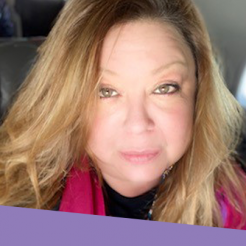 Stacy Bohlen, CEO of the National Indian Health Board
Stacy A. Bohlen (Sault Ste. Marie Tribe of Chippewa Indians) is the chief executive officer of the National Indian Health Board (NIHB). With the support of a strong, tribally-elected board of directors, Ms. Bohlen's service to NIHB has contributed to the organization's successful work to establish and elevate the Tribal presence for improving health care in the nation's capital; promoted and strengthened the organization's service to all federally recognized Tribes; significantly increased NIHB's budget, staff, and connectivity to the Tribes; and increased NIHB's effectiveness. Prior to joining NIHB, she was the director of federal relations for the American Indian Higher Education Consortium; deputy director of the American Osteopathic Association's Washington, D.C., office; and served on the staff of former U.S. Congressman Bob Traxler. Ms. Bohlen received her bachelor's degree in political science from Oakland University in Rochester Hills, Michigan. She was born and raised in Michigan.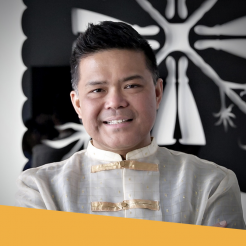 Theodore S. Gonzalves, Ph. D, curator at the Smithsonian National Museum of American History
Dr. Theodore S. Gonzalves is the curator of Asian Pacific American History at the Smithsonian's National Museum of American History. He is the author of several publications and has taught extensively in the United States, Spain, and the Philippines. Dr. Gonzalves' work has received generous support as a Fulbright Scholar and senior postdoctoral fellowships at UNC Chapel Hill, the Smithsonian, and the Library of Congress. He served as the 21st President of the Association for Asian American Studies. Dr. Gonzalves' latest work, titled APA101, will highlight objects from the Smithsonian collection that advance our understanding of Asian Pacific American History and will be published by Smithsonian Books in 2023.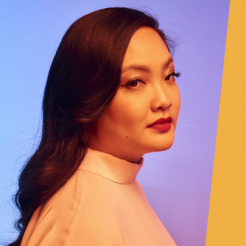 Amanda Nguyen, civil rights activist, CEO and founder of Rise
Amanda Nguyen is the founder of Rise, a 2019 Nobel Peace Prize Nominee, and a 2022 TIME Woman of the Year. Amanda's 2021 viral video ignited a wave of collective action in the anti-Asian hate movement. She made history by drafting and unanimously passing both the Sexual Assault Survivors' Bill of Rights through the United States Congress and the Survivors' Resolution through the United Nations General Assembly. Amanda's directorial debut, Everything I Ever Wanted to Tell My Daughter about Men, won Best Feature at the 2022 Cannes Independent Film Festival. She is the lead of Emmy-nominated mini documentary Rise Above by Money magazine. She served the White House, Department of State, and NASA, and is currently an Astronaut-Scientist Candidate at the Astronautical Science Institute. Amanda graduated from Harvard University. For her work, Amanda has been named a Heinz Laureate, Forbes 30 Under 30, Foreign Policy 100, Frederick Douglass 100, TIME 100 Next, BBC 100, Marie Claire Woman of the Year.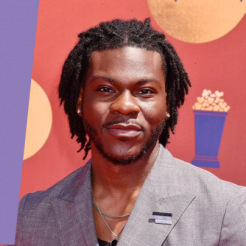 Dometi Pongo host of MTV docuseries True Life Crime
Dometi Pongo (pronounced dō-meh-TEE) is the host of the hit MTV docuseries True Life Crime and multiple MTV News franchises including its flagship program, Need to Know, which provides award-winning analysis of trending news stories. Pongo's work lives at the intersection of pop culture and social justice. In addition to hosting red carpet activations for Paramount's tentpole events (e.g. Video Music Awards, Grammys, and MTV Movie & TV Awards), the Chicago-born journalist helms several Smithsonian Channel programs exploring topics spanning hip-hop, pop culture, and American history. Among them is Conversations in Context in which he joins Smithsonian Institution Secretary Lonnie Bunch III in examining pivotal moments in Black history and their greater implications for racial justice and the world at large. Pongo regularly joins senior leadership in moderating company-wide discussions on equity in Paramount's Courageous Conversations series led by MTV Entertainment Group President Chris McCarthy. His illuminating reporting and perspective can also be heard in his role as contributor to ET Live and Sirius XM's Karen Hunter Show. The award-winning journalist also works as a speaker and multimedia consultant through his firm, Pongo Strategy Group, which helps organizations tell compelling stories through multimedia. In partnership with Sankofa Ventures, Pongo's annual group tours of Ghana, West Africa, provided more than 70 American travelers from the African diaspora an opportunity to explore their ancestral lineage.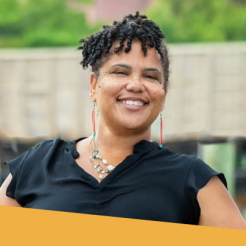 Akiima Price, A Price Consulting
A creative thinker and doer who links people, places, and programs, Akiima Price is a nationally respected thought leader at the intersection of social justice and environmental issues. Her innovative Meaningful Park Engagement programming strategies feature nature as a powerful medium to connect economically stressed urban African American communities in meaningful, positive experiences outdoors that affect how they feel about themselves, their communities, and their parks. From her early experience as a Ranger with National Park Service in 1993 to work her international work with environmental, social, and justice organizations, Akiima has cultivated over 27 years of experience into cutting-edge best practices in trauma-informed, equitable environmentalism.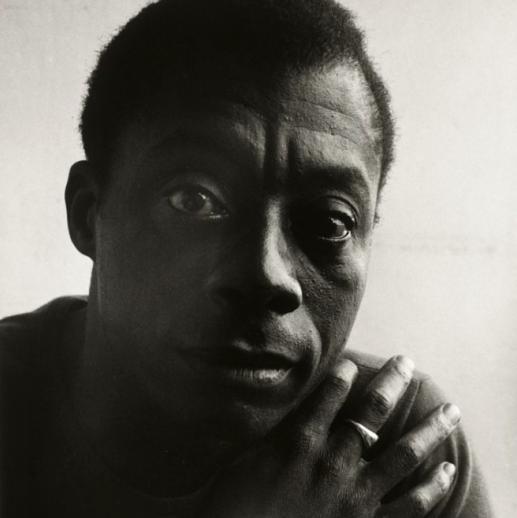 James Baldwin © Sedat Pakay 1964, Collection of the Smithsonian National Museum of African American History and Culture
Not everything that is faced can be changed, but nothing can be changed until it is faced.